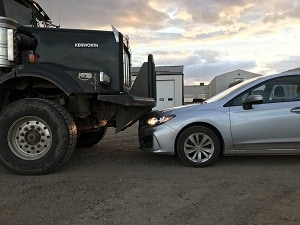 Driving around big trucks has dangers that most car drivers have no clue about. If you are driving a car or small passenger vehicle there are some things that truck drivers cant stand and/or make their jobs much more dangerous.
Truck drivers are out there because they have to be, this is their profession. These men and women spend more time on the road than most of us will our whole lives.
There are some specific things that non truck drivers can do to make things a lot easier for truck drivers. In this article I highlight 15 safe driving tips around big trucks that will make your commute safer and less stressful.
If you are a truck driver reading this please consider sending this to others or sharing it on social media so that trucks and cars can coexist a little more peacefully.
Read More