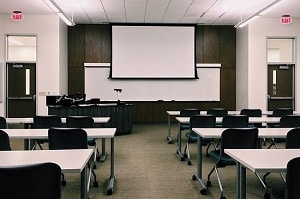 Preparing to be a truck driver can be a daunting task. The first step of your CDL training is to pick a CDL school. The right school. In this article I will tell you everything you need to know about choosing the right CDL school.
No doubt you have a lot of questions that you need answers to right now. Most of your questions are probably similar to these:
– How much does CDL school cost?
– Are all CDL schools the same?
– What about free CDL training?
– How do I pick the best school?




These are all realistic questions that you should be asking. After all, this is your career and you need to make the best decisions for yourself and your future.
Having the best training possible by choosing the CDL school that meets your needs is going to increase your chances of successfully obtaining a CDL on your first try and landing you a job as quickly as possible. Receiving your CDL on your first try should be your goal and the classes that you take should prepare you to pass it.
Are all CDL schools the same?
No, not all CDL schools are the same. First of all you have to understand that CDL schools are also businesses, and as you know with any business they don't always offer the same quality of service. I am here to help you get the highest quality of service possible so that you can get started with your new career hassle free. Below is a checklist of expectations that you can use as you evaluate CDL training programs. Once you have located possible schools that you could attend we recommend you go through this checklist with each of them to ensure you are getting the best training possible. After all, you are giving them your money and you have a right to know what you can expect in return.




How Much Does CDL School Cost?
There is no way around it, cost is probably going to be an important factor when picking a CDL school. The cost for CDL training is usually between $3,000 and $8,000.00. There are a lot of factors that determine the price of CDL school.  The cost depends on the type of school you attend and what kind of the type of CDL and endorsements you are trying to get.
You have to know how much you are willing to spend on your training before you can commit to a school. Ask about the forms of payment they accept because many schools offer financial aid or loan options. I recommend paying in cash if possible. Try to avoid taking out a loan or getting financial aid if you can. You don't need more debt. Before you begin your CDL training make sure you know exactly which CDL you will be training for and the type of commercial vehicles you plan on driving.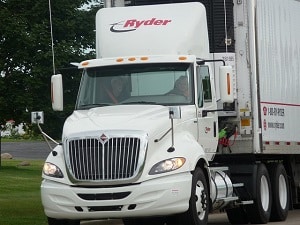 CDL Program Certification
CDL training programs will also have different types of certifications: licensed, certified, and accredited. Which one should you try to go to for your training? A certified school. If you can't go to a certified school then a licensed school will be your second option. I will explain why in a little bit. Keep in mind that trucking companies will often hire drivers based on the type of school they received their training from.
The type of school you go to often says a lot about the quality of education you received. Usually, if you go to a certified or accredited school you will be trained for local/state and federal regulations. Also, companies looking to hire drivers may pick a driver that went to a certified school instead of a licensed school because they feel the quality of the instruction was better at a certified school. After all, you will be driving their property around the country. Let's take a more in depth look at the differences between licensed, certified, and accredited CDL schools.




Licensed CDL Schools
A licensed school has a CDL training program that meets the minimum state requirements regarding the curriculum they teach, the quality of instructors, and training facilities. These programs are licensed by the state but not federally by the United States Department of Transportation. Not a bad choice but going to a certified school would be better. There is an exception though, if you plan on only getting trained for a Class B CDL the licensed school is your best option. This means that you will not be leaving the state you are in and will be looking for a job that only requires you to drive locally.
Certified CDL Schools
If you are pursuing a Cass A CDL you should try to attend a certified or accredited driving school.
A certified school meets state requirements and has been reviewed by the Professional Truck Drivers Institute (PTDI). Completing a program that is certified means that the driver has met state and USDOT (United States Department of Transportation) standards and PTDI (Professional Truck Driver Institute) standards.
Accredited CDL Schools
Lets take a look at accredited schools. Accredited schools have met the highest state, federal, USDOT, and PTDI standards. These schools are rare, there are not many of them throughout the United States.
Which Is Best?
The one that you should try to get your training from is a certified school. A certified CDL school address state and federal regulations so that you have the best chance of getting hired when you start your driving career.
Picking The Right CDL School
There are several things you need to consider when choosing a CDL school. Next I am going to explain what you should be looking for when deciding where to go. When you do find a CDL school I recommend you see if they offer these services.
Will They Help With Job Placement?
When looking for a CDL school to attend be sure to find out if they offer job placement so that you are assured a driving job as soon as you complete your training. Sometimes schools will offer job options for you before you even finish your training, this will motivate you to get your CDL as soon as possible so that you can start making money. It is not uncommon for a school to work with carriers in the trucking industry to try and line up a job for you.
What are their class sizes?
Avoid schools that have too many students assigned to one instructor. Ask the school about typical class sizes so that you know how much one to one access you will have with the instructor. I  recommend you avoid CDL classes that are too large because you won't get the individualized help that you need. If the class size is over twenty students you should find another school.
School Location
How far is the school and are you able/willing to drive that distance everyday for several weeks? When you consider which CDL school you are going to attend you have to consider the distance. It might be a better financial decision to pay a little more for a school that is a little closer. If the difference between two programs is small you should pick the school that is closer to you.
On the other hand don't pick a school that is close just because of it's distance to your home, be sure to look at all the criteria on this page before you make your decision. For example, don't go to a school that is close to where you live but has huge class sizes, has a low pass rate, and does not help with job placement.
What Is Their Pass Rate?
CDL Schools should be willing to share with you the data that they having regarding how many students pass the training and go on to passing their CDL exams. This is important, if a school is unsure or not willing to tell you their pass rate they are hiding something. Go to a school that is proud of their pass rate and is willing to share it with you.
What Is Their Reputation?
Take some time to look around at reviews that former students have written about the school. Though reviews cannot be trusted all the time they are a good indicator of the quality of the driving school. If you see a lot of positive reviews that tells you a lot about the school. It is a school worth contacting and learning more about. A school that has poor reviews isn't worth your time and you should move on. Something else to consider is how long the CDL school has been in business for.
A school that is more established in the local community will have better resources, experienced instructors, and will have contacts with local driving companies which could help you find a job after receiving your CDL.
Free CDL Training! Be Careful
Use caution when you see a school saying they offer free CDL training. Free training isn't free, usually you have to sign a contract with a carrier that you will drive for them for a specific amount of time after you complete your CDL training and get your CDL. Don't commit to this kind of program until you are absolutely sure what you are are agreeing to. You may be committing yourself to working for a specific carrier/company for several years and if you violate the contract you will have to pay back your loan. Again, be sure you know what the expectations are of you after you complete your training if you decide to go this route.
If you cant afford to pay for the schooling yourself and you don't want to take out a loan this is might be good option for you. Another plus here is that you have a piece of mind that you will have a job as soon as you earn your CDL. Everyone's situation is different, I recommend you do the research and find out what you are getting yourself into.
Picking the CDL school that is right for you doesn't have to be terribly complicated. By doing your research and asking the right questions you should be able to narrow down which school meets your needs. Getting your CDL is an exciting and challenging start to a rewarding career that starts with good training.