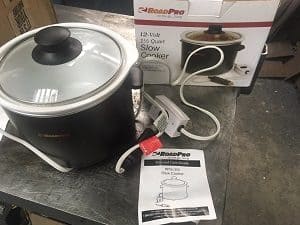 The 12 volt slow cooker that is a "must have" cooking accessory for truck drivers is this one by RoadPro.
I have been using this slow cooker (crock pot) for several years and I absolutely love it.
It's been one of the cooking accessories that I use most often, along with this 12 volt stove/lunch box which is also made by RoadPro.
It's great being able to setup the slow cooker in the morning and by the time I'm done driving I have a warm, healthy meal waiting for me.
Read More