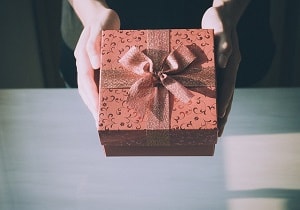 Does your loved one drive a truck and their birthday or Christmas is just around the corner?
I'm sure you are wondering what kind of gift could a truck driver use?
You would rather give them something that they could keep with them, while they are away from you.
Something that will make them smile and think of how much you love them every time they use their gift.
There are so many reasons to give a trucker a unique gift. From birthdays, Father's Day, Mother's Day, and Christmas. But most of all, just because you love them.
Keep reading to explore a range of items from electronics, clothing, and bedding.
Any truck driver would love to have one of these unique gifts.
While every trucker is different, you're sure to find something that they could use.
---
1. GPS
2. Bluetooth Headset
3. Sirius XM Radio
4. TV/DVD Combo
5. Power Inverter
6. Dash Cam
7. Hand Tools
8. Tool Box
9. Multitool
10. Small Vacuum Cleaner
11. Cleaning Supplies
12. Clothing
13. Underwear
14.  Footwear
15. Shower Bag and Necessities
16. Electric Razor
17. Blow Dryer
18. Cosmetics

19. Personalized Key Chain

20. Polarized Sun Glasses

21. Engraved Zippo Lighter
22. Yetti Thermos
23. Keurig Coffee Maker
24. Smoothie Blender
25. Refrigerator
26. Crockpot/Slow Cooker
27. 12-Volt Lunch Box
28. 12-Volt Frying Pan
29. 12-Volt Cooler
30. Basket of Favorite Snacks
31. Gift Cards To Favorite Restaurants
32. Bed Sheets
33. Memory Foam Pad For Mattress
34. Electric Blanket
35. Road Atlas
36. Seat Cushion
---
1. GPS
A new GPS is a perfect gift for that truck driver in your life, but make sure to buy a GPS that is specially designed for big trucks.
A truck-specific GPS provides a driver with the ability to input what size vehicle they are driving, the weight, length, height and width of the truck.
The best (and most preferred) GPS units is this one by Rand McNally and this Garmin 770 model. With either one of them you can't go wrong, they are the best of the best for truck drivers.
This helps keep the driver off of forbidden roads with low bridges and other restricted routes.
An advantage of a truck-specific GPS is that it can be used in a truck or car too so they can use it while not working.
2. Blue Parrot Bluetooth Headset
A Blue Parrot Bluetooth (like this B250-XTS model) headset provides your special trucker the ability of a hands-free call home when they are lonely and missing you.
It is against the law for Commercial Vehicle Drivers to hold a cell phone or other handheld device while driving.
According to the Federal Motor Carrier Safety Administration (source) truck drivers are not allowed to use a cell phone for texting or talking while driving.
Without a Bluetooth headset, not only can your loved one be fined up to $2,750, but the company they drive for can also be fined up to $11,000 for employees talking on a handheld communications device.
Talking on a phone (without a headset) is also grounds for firing at many trucking companies.
3. Sirius XM Radio
As your loved one drives from coast to coast, I am sure they get tired of trying to find a radio station on a regular AM/FM device.
A gift that keeps giving is a Sirius XM radio like this one on Amazon.
With 140-200 channels to choose from, including, music, standup comedy, talk shows, and more, your loved one can travel across the country without having to worry about what they are going to listen to.
4. DVD/TV Combo
Is that special trucker a movie fanatic?
Do they like to watch the local news as they're snuggling in for the night?
If so, a DVD/TV Combo like this one is the answer. If there is not a local television station, he/she can pop in a DVD.
But make sure to find out if your loved one has a power inverter for a regular DVD/TV or if they need a 12-volt DVD/TV combo like this one they can plug into a 12-volt outlet.
Most OTR drivers already have power inverters to power their electronics.
Also, if you intend on buying a regular DVD/TV make sure to get the right size.
Although I am sure they would love a large screen TV, a truck just does not have the room for cinematic viewing.
5. Power Inverter
Many newer model trucks come equipped with an ac plug in like the ones  found in most homes.
If your loved one's truck does not have an ac outlet, a power inverter like this awesome one by Krieger would be a great gift.
Not only will he/she be able plug in regular household appliances, in the long run it will save money, by not having to buy 12-volt accessories.
6. Dash Cam
A dash cam can (these are great ones for less than $100.00) provide your loved one with the protection of not being charged for an accident by police, when it was not their fault.
Many times, after an accident, the truck driver is the one charged with causing an accident, when it was really the one driving the car that was at fault.
When it comes down to a car driver's version or the truck driver's version, many times the truck driver is cited regardless.
Another advantage of a dash cam is that your loved one can share their life on the road with you.
7. Hand Tools
A truck driver can always use tools, from wrenches, sockets, screwdrivers, and hammers, to gloves and flash lights. A set like this one by Stanley is perfect, it comes with a nice carrying case too.
Different tools are needed to perform everyday maintenance on a truck, your loved one will think of you when they use one of the wrenches to tighten up a loose bolt.
They will love you even more when that pair of gloves keeps their hands from getting greasy or that flash light brightens up a dark night.
8. Tool Box
If they already have a tool set then getting them a new tool box is a great gift. Something like this one on Amazon.
An added bonus would be to put a variety of tools, including gloves and a flash light, into a nice tool box.
The tool box will provide storage and keep the tools from rolling all over the floor of the truck.
9. Multitool
Another great gift idea in the tools department is a multitool.
I am sure you have seen those pocket knives that turn into a pair of pliers, a screw driver, a pair of scissors, and can even open a beer bottle.
One like this one by Leatherman is an awesome choice for a truck driver.
This would be a great gift idea, they can keep it in the case provided or many just carry it in their pocket.
10. Small Vacuum Cleaner
While some drivers just throw their trash in the floorboard, there are those who like to keep a clean truck, they do live in it practically 24/7.
A small vacuum cleaner (like this one) with attachments would help your loved one keep their little home spotless.
As with the TV, if your driver has a truck that can use ac outlets (has an inverter), like the ones found in most homes, you can buy a small vacuum cleaner.
Honestly though, most truck drivers prefer a 12 Volt vacuum cleaner like this one that they can plug into a cigarette lighter/12 volt outlet.
11. Cleaning Supplies
Other items to help keep the inside of the cab clean include rags, Clorox Disinfecting Wipes, Swiffer Duster, Lysol Disinfectant, window cleaner, a scrub brush and a small storage caddy.
Put all these items in the storage caddy, grab a gift bag, and put a ribbon on it for the perfect gift for a neat freak.
12. Clothing
A trucker needs could always use new clothes, from comfortable t-shirts and jeans, to a nice polo shirt to wear while dealing with customers.
Most truckers do not get to wash clothes every other day.
Many wear the same jeans for 2-3 days, as long as they are not dirty with grease stains, I do too.
It helps me keep a supply of clean clothes for emergencies, dealing with customers, or sometimes just till I can get home to wash clothes.
13. Underwear
If your loved one is a husband, brother, or father, consider giving them a bucket or caddy full of socks and underwear.
If your loved one is a wife, she might enjoy panties, bras, and colorful socks.
14. Footwear
Shoes are another animal altogether, depending on were your loved one delivers, they may be required to wear steel toe boots or close toed shoes.
A nice pair of tennis shoes, work boots, or cowboy boots would be a great gift.
Especially the steel toe shoes. If you really want to impress them you can't go wrong with these Danner boots.
One time I went to a shipper who required steel toe boots, wouldn't you know I had to go find a store with steel toe boots so that I could pick up the load.
Not only did it cost me more money than I needed to spend, but it cost me a lot of wasted time.
That was two years ago, I have not worn them since, but I keep them in the truck so that I am prepared if another customer requires me to wear them before I can load or unload.
15. Shower Bag And Necessities
A shower bag like this one that hangs full of bathing supplies is an easy gift idea for those loved ones you just don't know what to get.
First, you should take into consideration whether your loved one is a male or female.
Then grab a nice smelling shampoo and conditioner, disposable razors, shaving cream, and deodorant.
Don't forget a tube of toothpaste and a large pack of toothbrushes, sometimes it is not easy keeping a toothbrush clean like you do at home.
It can be much easier just to grab a new one. Throw in a bottle of mouthwash too.
16. Electric Razor
Your loved one may prefer an electric razor that can be used for a quick morning shave in the truck without shaving cream and water.
This one by Philips is exactly what they need.
Along with that shave a hair brush could help with that bedhead.
17. Blow Dryer
Even a small blow dryer comes in handy, some truck stops showers provide blow dryers, but some do not.
Besides, if your loved one decides to take a bird bath in the truck, then pours a bottle of water on their head, a blow dry can come in handy.
Don't forget to find out what kind of power supply is in the truck, if it is a 12-volt outlet and they love to dry their hair consider getting one of these.
A blow dryer can come in handy drying clothes in the truck too.
18. Cosmetics
For a female loved one, consider buying cosmetics, eyeshadow that you think would look great or just a beautiful cosmetic bag to stow away her makeup.
A bottle of hand lotion is great during the dry winter months.
A pair of nail clippers, tweezers and a nail file, come in handy when your loved one breaks a nail or just needs to shorten nails that are too long.
19. Personalized Key Chain
For a personalized touch consider a key chain with their name on it and message (like this one) or a keychain featuring their truck.
Most drivers like to show off their beautiful rides even when they're not driving them.
A personalized truck keychain will be treasured at home and work.
20. Polarized Sunglasses
Any driver will tell you that a new pair of polarized sunglasses (with case), are among the top necessities of driving.
Whether the sun is rising in the east or falling in the west, if you are driving towards it, a driver has a hard time seeing the road.
A good pair of polarized sunglasses like these on Amazon helps to protect their eyes from the damaging rays from dawn to dusk.
Your loved one may even benefit from a pair of night driving glasses like these that I have been using for several years.
Night driving glasses help to cut down on the glare of approaching headlights and makes it easier for the wear to see objects more clearly in the dark.
21. Engraved Zippo Lighter
My dad was a smoker and a trucker, he always carried a zippo lighter in his pocket.
If your loved one is a smoker an engraved zippo lighter (something like this) would fit the bill.
You can go all out and have his truck engraved on the metal case or you could put a special quote.
Don't forget to include the lighter fluid, flints and wicks.
22. Thermos (Yetti)
For the avid coffee drinker, a good thermos that is insulated and keeps coffee for hours is a must have gift.
Don't go cheap, get them the best thermos available which is one by Yetti. This is one that they can use and enjoy for several years.
Speaking of coffee we can't forget kitchen and cookware gifts.
23. Keurig Coffee Maker
If your avid coffee drinker loves a fresh brewed cup of coffee in the morning, think about giving them a Keurig Coffee Maker.
The Keurig doesn't just make coffee, this one makes teas and hot chocolates too.
If you just want one that makes only coffee then this space saving model is the way to go.
The Keurig is a lot cleaner than regular 12-volt coffee pots, all your truck driver needs to do is pop in a coffee, tea, or hot chocolate pod in, add some water to the reservoir, put your cup under the spout, and push a button.
Within seconds, the smell of freshly brewed coffee begins filling the cab of the truck.
Every time your loved one makes a freshly brewed cup of coffee or even smells a freshly brewed cup of coffee, they will remember how much you love them.
Don't forget to find out if the truck has an ac outlet, as of now Keurig Coffee Makers only come with an ac plug-in. There is no 12-Volt version.
Along with the Keurig, make sure to buy the coffee pods.
Depending on if your loved one is adventurous or not, you can buy an assortment of coffees to find the perfect one or you can buy one a box filled with one brand of coffee.
24. Smoothie Blender
If your loved one is loves healthy foods, consider buying a smoothie blender (this is a good one) so they can make themselves a nourishing smoothie to start the day off right.
They can make a quick smoothie to drink for breakfast in the morning.
It's lot easier to mange than biscuits and gravy and much healthier than truck stop food.
25. Refrigerator
While many drivers have an electric cooler to keep food and drinks cold, consider get a small refrigerator made especially for a truck.
Most refrigerators have a small freezer section and shelves for storing food.
Make sure to buy one that can be used in a truck or that your loved one has an inverter for power.
Also, keep in mind that the space in a truck is limited so to buy them a new refrigerator you will need to know the dimensions of the space in their truck to make sure it will fit.
Your truck driver could stock up on fresh groceries every few days or once a week, then they could use the cookware in the next section to make a delicious meal.
26. Crockpot/Slow Cooker
A Crockpot or Slow Cooker can be used to create many easier meals. A 3- quart one like this one is the perfect size for a truck.
There is a great 12-volt slow cooker that you can get as well, this is it on Amazon. I use this one and it's great.
With the refrigerator to keep fresh meats and vegetables, it only takes a little prep time in the morning to create a fantastic dinner.
Make sure to grab a box of these crockpot liner bags too. They look like this and go a long way in making cleanup much easier. Trust me.
Your loved one will love you twice as much, when all they have to do after a long day of driving and a great meal is take the bag out of the crockpot and throw it away.
27. 12-Volt Lunch Box/Stove
A 12-volt lunch box or stove works similar to a crock pot, but it uses aluminum pans as a liner.
Here is how much they cost (link to Amazon).
All your loved one needs to do before starting work is throw in an aluminum loaf pan (these), add meat and vegetables, plug it in, and put the lid on.
These are great for reheating foods too.
28. 12-Volt Frying Pan
With a 12-volt frying pan like this one by RoadPro your loved one could fry up some bacon and eggs for breakfast or cook a hamburger for lunch.
A word of caution, in case your loved one runs as a team, one person driving, while the other is sleeping, eating, etc., make sure to put a little note inside. The note should say "DO NOT USE WHILE DRIVING!"
While this should be common sense, sometimes we forget things like this.
Unlike the crockpot and lunchbox/stove that can be used while driving, a frying pan should not be used.
29. 12-Volt Cooler
If your loved one doesn't have an adapter or inverter for a small refrigerator, consider buying a 12-Volt cooler.
Many coolers will keep foods and drinks hot or cold, some come with both types of plugins.
This one is what I am talking about. It can be used with an inverter (outlet) and a 12 volt outlet.
These coolers do not need ice, while in cooling mode temperatures reach a cool 40°F. They cannot be used as a freezer.
12-Volt coolers come in a variety of shapes and sizes, if your loved one has limited space consider buy a smaller cooler.
A cooler will keep food and drinks cool, but a refrigerator will keep them cold, and they will be able to put a frozen dinner or two in the freezer.
30. Basket of Favorite Snacks
Any truck driver loves snacks.
Consider taking a small plastic tote and adding fruits and nuts for a healthy snack, you never know this might be the gift to inspire your loved one to eat more healthy food.
If you know that they will just look at you like you are crazy and possibly as if you lost your mind, then gather some chips, cookies, dried fruit, and nuts, package them up in the small plastic tote, put a ribbon on it and watch them smile.
If your brave, you might sneak an apple in between the chips and cookies.
31. Gift Cards to Favorite Restaurants
Provide your loved one with a gift card to a favorite restaurant, like Longhorns or Olive Garden.
Just about any restaurant gift card can be found on Amazon:: here are a bunch of gift cards
Drivers get tired of eating in the truck or even worse having to eat at the truckstop diner.
Pick a well known restaurant that has establishments all over the country or if you know for sure that they love another restaurant that's close to home, give them a gift certificate, they may decide to share their gift and take you out to dinner.
32. New Bed Sheets
A truck driver can always use a set of new bed sheets on their DOT approved sleeper.
Just like with clothes, it is hard to get to the laundromat, even though many truck stops have a few washers and dryers.
But who wants to sit for hours waiting to first get a washing machine, then waiting on the clothes to wash and dry?
A word of caution, most truck mattresses are longer than a regular twin size bed, some trucks even have a full-size mattress.
Most trucks use Twin XL sheets like these, they are slightly bigger than regular twin sheets.
Some new pillows would go great with a new set of sheets.
33. Memory Foam Pad for Bed Mattress
Not to mention, a nice squishy memory foam pad (like this one) to lay on top of that hard mattress.
The size that you need is most likely the twin XL. This is the most common mattress in trucks.
These pads are a great way to help them sleep better without needing to replace the entire mattress.
Memory foam, will help your loved one sleep better, as it conforms to their body, providing comfort, almost like sleeping on a cloud.
34. Electric Blanket
What would go great with all three of the bedding ideas is an electric blanket. I use this one and it's great during the winter.
On those cold nights away from home, it is nice to snuggle in between a memory foam pad, clean sheets, and an electric blanket.
35. Road Atlas
A truck driver should never be without an Atlas.
If their GPS goes crazy and sends them down the back roads, can't connect to the satellite, or if it loses power, an atlas to the rescue.
An atlas doesn't need power or satellite signals.
While there are many road atlases to choose from, make sure to get a Rand McNally Truckers Atlas (this one here). Talk to any trucker and they will tell you this is the one and only atlas for truckers.
Truckers Atlas can be bought either in paperback or laminated and spiral bound format.
If you can spare the few extra dollars, go with the laminated (this one is), it will hold up or time, it can be written on with markers and easily wiped off, as well as, fold over to a more compact size.
36. Seat Cushion
What trucker doesn't need a seat cushion?
After all they sit in the driver's seat all day as they bounce down the road. A seat cushion not only provides added comfort, but many will provide support to the lower back.
You actually have a lot of options when it comes to seat cushions, check out this article I wrote that explains all of them.
With over 30 unique gift ideas, I'm sure you found a few your special someone will enjoy. Just remember to do your homework before buying some of the gifts.
Find out if the truck has a power inverter for regular household items or if it only has a 12-volt power supply.
Don't forget to think small! Many times things look small in a store, but when you get it back to the truck it is too big.
If buying bedding find out what size bed is in the truck. The bedding in trucks are usually Twin XL.
And if you're brave, pick the fruit basket, you could throw in a small candy bar to make it easier to give to those snack junkies