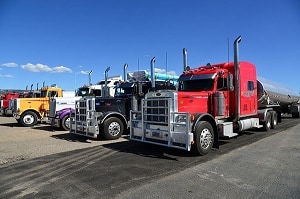 The CDL general knowledge test is a required written test that you have to pass no matter which state you are in.
Passing the general knowledge test will require some studying and practice on your part.
In this article I am going to tell you everything you need to know about the CDL general knowledge test so that you can pass it on your first attempt. I also have a free practice test for the general knowledge test that I encourage you to take.
Remember though, free CDL test are good but they are not the best. To get the best practice tests that essentially guarantee you will pass any CDL written test you have to go with something like these tests that will cost you a small one time fee. Well worth the investment.