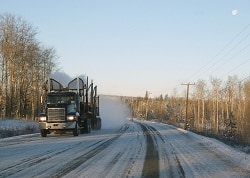 Snow and ice are two of the most dangerous weather conditions that truck drivers must deal with.
When the roads are covered with ice and snow, the truck will have less traction, and the truck driver must be able to control the truck on the roads.
The visibility may be decreased with heavy snow, and the driver must decide if it is time to get off the roads until the weather improves.
Winter is soon approaching, and truck drivers will have to deal with different types of weather and road conditions. Read More